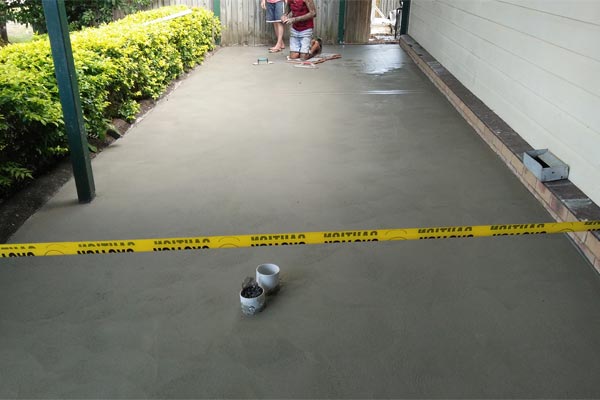 At Veer constructions we esteem the reputation we have built up over the long time, a reputation for quality items. This reputation amplifies to all of our concrete and concreting services. Concreting combines the class of brick, stone, colors, and surface to plan your alluring pathways. We offer administrations from something as little as a pathway to huge mechanical carports and shed slabs. We as it were utilized locally sourced, quality items so you get a reasonable, wrapped up item that's beyond any doubt to leave a smile all over for a long time into the future. We utilize quality temporary workers, who are talented in an assortment of strategies and services. The aesthetic beauty of the landscape is enhanced when you add the right concrete path to it. It defines your space in an unbeatable way.
Our garden construction workers specialize in all facades of concrete works, such as concrete driveways, concrete patios, concrete paths, stenciled concrete, color concrete, stamped concrete and much more. We focus on each customer's unique needs, according to the available area and the landscape design. Concrete paving is a beautiful and sleek landscaping design option for your front and backyard driveway. Undoubtedly, we provide the best concrete solutions with affordability. We beware of everything, from the uncovering to the pour, to the seal and clean up – so all you have got to do is choose the phone and let us lookout of the rest.
We have a variety of concrete options available for you, to match your requirements. So, it's your idea, our customization and a gorgeous result.